dear nyc readers ~ i'm having a small email garage sale. offering everything on a sliding scale (see prices under images). 50% of all profits will be donated to the following groups:
curbside contactless pickup from carroll gardens.
---
---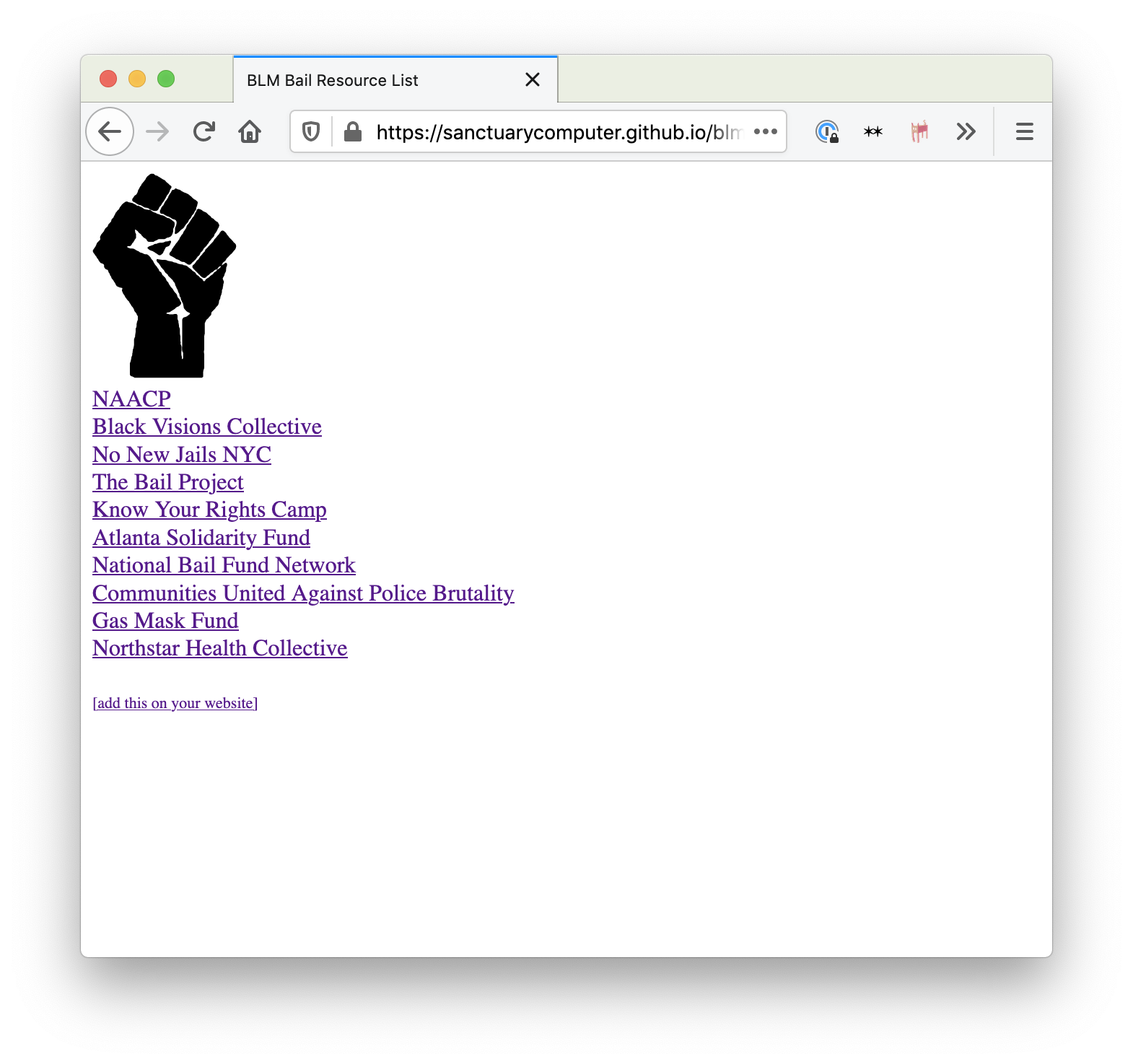 p.s. last week I helped Sanctuary Computer make a embeddable widget of their BLM bail resources. It's super easy to install on your personal website if you have access to your server. Try it out here.